Try Agren's Exclusive
bedMATCH technology
What is

bedMATCH?

A technology that analyzes your body type and sleeping position to provide customized mattress recommendations that are perfect for you. Agren is the only mattress store in Maine with this technology, and the ability to provide real, scientific recommendations.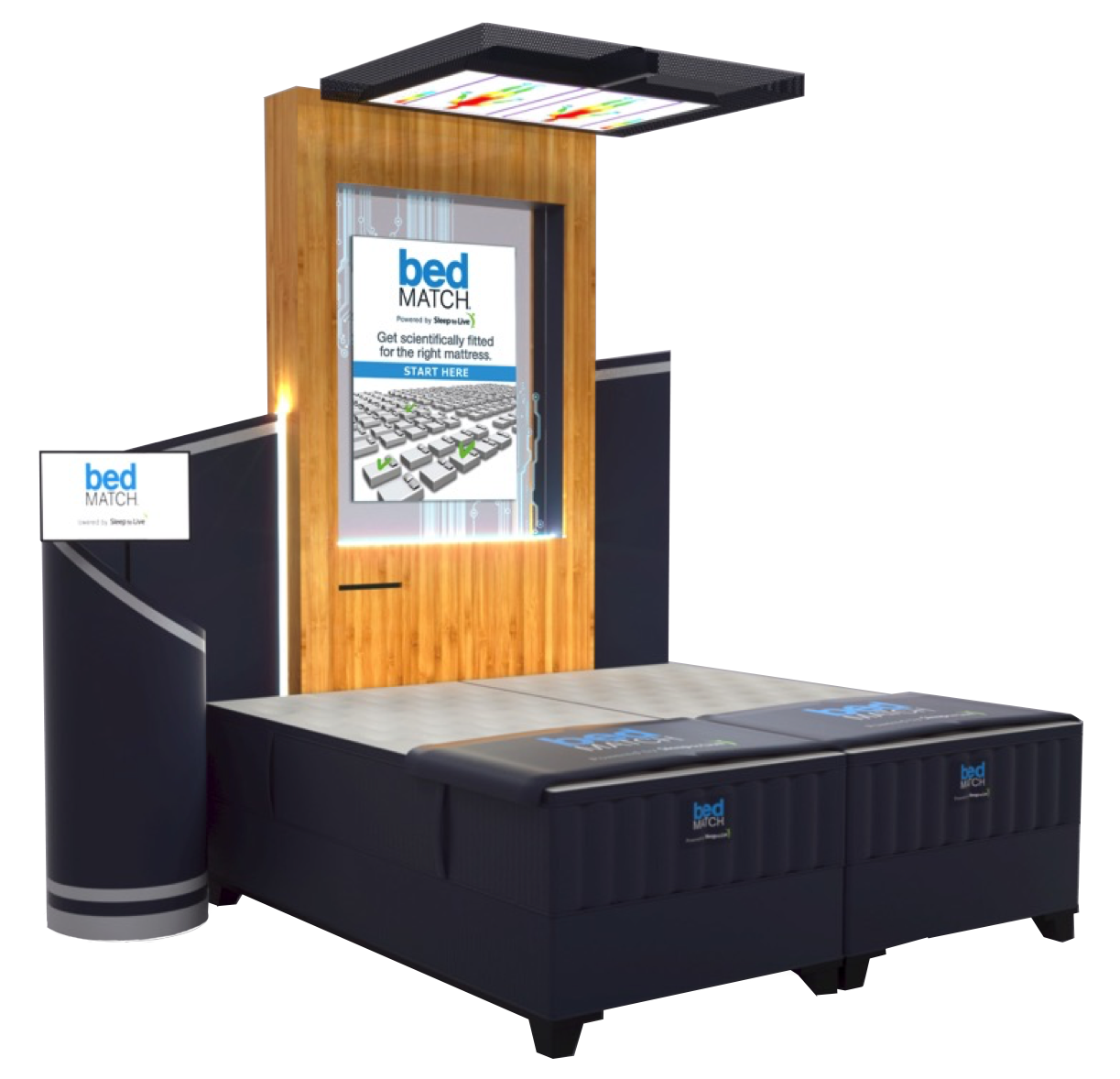 How does it work?
Lay down on the bedMATCH test bed for 3 minutes.
bedMATCH uses precise measurements, calculations, and info about your sleep preferences to determine your perfect fit.
Get your personalized mattress recommendations to easily and confidently shop in store.
Why Do I need

bedMATCH?

Most people choose a mattress based on how they feel after quickly trying it out in a store. When you do this your muscles aren't fully relaxed. This doesn't give a clear picture of what you need when your body is completely relaxed during sleep. With bedMATCH you know exactly what support, spinal alignment, and pressure relief you need to get the best mattress and sleep. Without it, you could be sleeping on the wrong mattress, with poor support that results in aches, pains, and less restful sleep.
Personalized Recommendations
Simplified Mattress Shopping
Better Sleep, Better Health
Agren Mattress Locations
We're available by phone, text, or in-store to help get you the perfect mattress at the best price possible!
800.335.0235
Get $50 Off