30″ JX3 Gas Downdraft Cooktop – Model JGD3430GB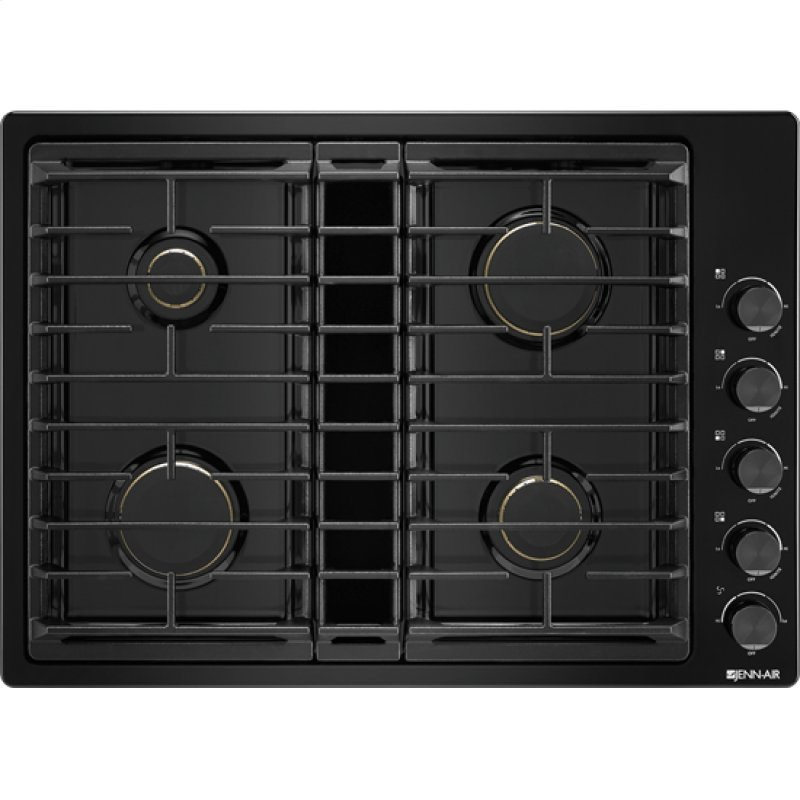 30″ JX3 Gas Downdraft Cooktop – Model JGD3430GB
30″ JX3 Gas Downdraft Cooktop – Model JGD3430GB
As low as
$51 / Week!
Our financing options make it easy to get what you want and pay what you can. All appliances are eligible for 0% interest free financing for 12 months. Mattresses and bedding can receive 0% interest free financing for up to 48 months.
Fill out the form below to reserve this price. A friendly Agren appliance expert will be in touch with you soon!
Features
JX3 Downdraft Ventilation System with 3 SpeedsDeveloped and refined by the Jenn-Air brand, a downdraft ventilation system uses proximity ventilation to capture smoke, steam and odors at the cooking surface, whisking them down and out of the kitchen before they can escape.
17,000 BTU Ultra-High Output BurnerEnjoy the robust heat necessary for high-powered cooking techniques, whether searing a steak, stir-frying vegetables or rapidly boiling water.
5,000 BTU Ultra-Low Output Burner with Melt CapProvides the optimal temperature for gently cooking delicate sauces and foods.
DuraFinish® ProtectionWith excellence in every detail, DuraFinish® Protection helps keep your cooktop's surface looking like new, resisting yellowing, staining and scratching.
Brass Burners with Removable BaseElegant brass burners effectively direct heat for desired cooking results and can be removed for easy cleaning.
Convertible to Duct-Free VentilationKeep the view from your kitchen open and free from ductwork with this optional kit that allows conversion to duct-free ventilation.